Operational - Informational Technology
·
Brooklyn, NY
IT Help Desk Support Technician (Immediate start)
Packer is looking for an IT Help Desk Technician to deliver personable and helpful user support in our Tech Center, the busy tech hub of The Packer Collegiate Institute. This position fields queries on a variety of technical issues and offers users sound advice to solve them. An excellent Help Desk Support Technician must have wide technical knowledge as well as the people skills to communicate effectively with users. They must also stay focused on customer success and have the patience to deal with a wide range of users -- from 7 years old to 70, with varied tech understanding and abilities. The goal for anyone in this role is to empower users by helping them understand the how and why of an issue, not just to fix the issue for them. Explaining the steps for solving an issue (level of detail depends on the user), helps the user feel included in the process and empowered to try to resolve the issue should it occur again.
Our department serves students, parents and employees directly as well as through essential operational support. This is not a remote position and working on campus is required. Regular in-office attendance and punctuality is essential.
ESSENTIAL FUNCTIONS
Reasonable Accommodations Statement
To perform this job successfully, an individual must be able to perform each essential duty satisfactorily. Reasonable Accommodations may be made to enable qualified individuals with disabilities to perform the essential functions.
Serve as a primary in-person contact for students & staff seeking technical assistance
Provide accurate information to users on IT products or services
Contribute user help articles to our online knowledgebase
Support the accurate inventory and tracking of IT assets
Clarify issues raised by users to identify the problem that needs to be addressed
Walk customers through the problem-solving process
Escalate unresolved issues to Level 2 support staff, as needed
Record details of tech problems and resolutions in the Jira Service Management platform
Communicate timely and clear status and other information about issues with affected users
Relay customer feedback or suggestions to the appropriate internal team members
Identify and suggest possible improvements on IT procedures and process
POSITION QUALIFICATIONS
Competencies:
Good understanding of computer systems, mobile devices, data and voice networking
Ability to maintain professional demeanor under stress
Maintain the approach of a life-long learner, eager to grow and able to learn independently by reading documentation as well as finding and using online resources
SKILLS & ABILITIES
Ability to diagnose and resolve basic technical issues, with strong macOS troubleshooting skills
Excellent verbal and written communication skills
Customer-oriented with patience and a desire to help users succeed
Education:
BSc/BA in IT, Computer Science or relevant field.
Experience:
Proven experience as a help desk technician or other customer support role, including the management of tickets in a support ticketing system. (JIRA Service Management or similar.)
Preferred experience:
Experience supporting classroom AV systems and users
Experience with JAMF Pro MDM for MacOS laptop & iOS mobile device management
Physical Demands
Must be able to lift 35lbs, climb stairs and use ladders
WORK ENVIRONMENT
This role primarily works in Packer's Tech Center, on the garden level of our main building. The Packer IT team works in Tech Center, which is an open and collaborative environment. Someone in this role will also be called upon to support equipment installed in classrooms and other spaces within our main campus buildings or at our Early Learning Center, two blocks away. Given that our buildings are older and there are very few elevators, taking stairs is often the most efficient and effective way to move about. There are some locations that are not accessible by elevator or ramp. The relationship between faculty, staff and students is positive and supportive.
Department

Operational - Informational Technology

Role

IT Help Desk Support Technician

Locations

Brooklyn, NY

Yearly salary

$65,000 - $75,000
Working At Packer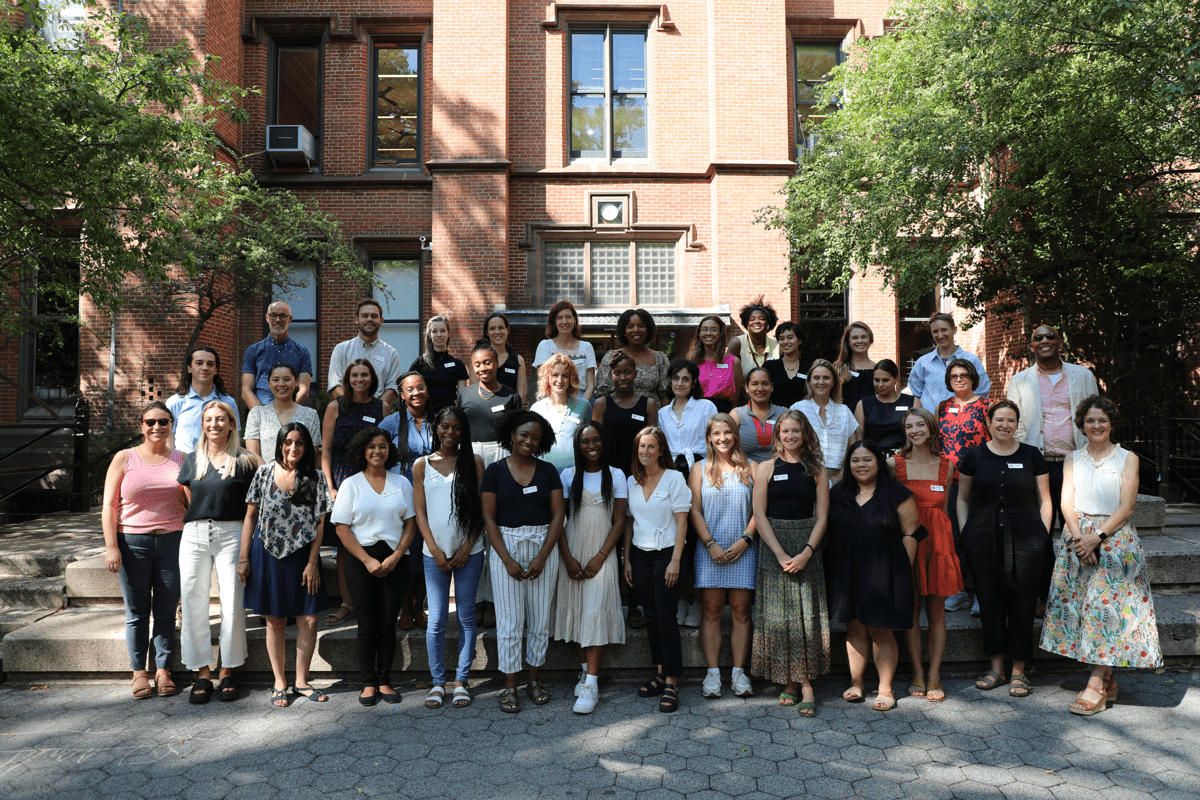 Packer's faculty and staff are passionate, committed, student-focused leaders. We inspire joy and purpose through transformative learning experiences that foster both intellectual development and social-emotional growth. We prioritize collaboration, reflection, and continuous improvement, embracing the learning process for students as well as for ourselves as professionals.
Packer is a diverse community of learners in which each person is valued and challenged. We strive to be knowledgeable, empathetic, and engaged members of an interconnected and dynamic world. Our mission, vision and values influence everything we do — in our classrooms, on stage, in the art studio, or on the field, whether locally or globally.
Great teachers love what they do and create great experiences for their students. Our collective goal is to help our students develop the knowledge, skills, and habits of mind that will inspire them to pursue lives of purpose and heart.

We invite you to learn more about Packer and view our current openings below. Click here for a summary of benefits Packer offers eligible employees.

Our Culture
At Packer, we strive to create a community of belonging that embodies our core values—scholarship, creativity, equity, integrity, joy and respect.
We follow inclusive hiring processes deliberately and explicitly to attract the widest possible range of candidates representing varied identities, races, cultures, and economic backgrounds. We commit abundant resources to faculty and staff mentoring and professional development so that our employees develop skills that support academic and institutional excellence.
About The Packer Collegiate Institute
The Packer Collegiate Institute is an independent, PreK-12 school in beautiful Brooklyn Heights, one subway stop from Lower Manhattan.
Established on Joralemon Street in 1845, our school is located on a unique and historic campus. The Packer Early Learning Center, one block away at 100 Clinton Street, houses our Pre-K and Kindergarten classes.
We serve over 1,000 students from throughout the five boroughs of New York City and the surrounding area in a diverse community of learners in which each person is valued and challenged.
Packer educates students to:

Think Deeply
Listen Actively
Speak Courageously
Act with Purpose and Heart
Visit our website to learn more.
The Packer Collegiate Institute does not discriminate on the basis of race, color, religion, sex, gender identity or expression, sexual orientation, national and ethnic origin, ancestry, age, marital status, disability, or any other characteristic protected by law. This policy applies to, but is not limited to, educational policies, admission, financial aid, hiring and employment practices, use of school facilities, athletics, and other school-administered programs.
Operational - Informational Technology
·
Brooklyn, NY
IT Help Desk Support Technician (Immediate start)
Loading application form
Already working at The Packer Collegiate Institute?
Let's recruit together and find your next colleague.